Community Outreach
We strongly believes in supporting its surrounding communities, actively investing charitable organizations and social outreach.
Cultural & Educational Foundation
The RITEK Foundation is focused on establishing and supporting educational and cultural public welfare initiatives. For many years we have funded rural schools, nurturing and fostering young minds. Promoting hard work and ambitiousness, providing the youth with the right tools for bright futures.

Love for Kids , Activate the cycle of Love!

The origin of RITEK's name was influenced from the words Right Technology/ RITEK Foundation upholds RITEK to use appropriate and ethical resources. Following three pillars Right TECHNOLOGY, RIGHT TIME, and RIGHT SERVICE. RITEK is committed to providing public services and believes in equal and ethical opportunities. We hope to set an example for corporations around the world to help give back to their communities with love and care and compassion.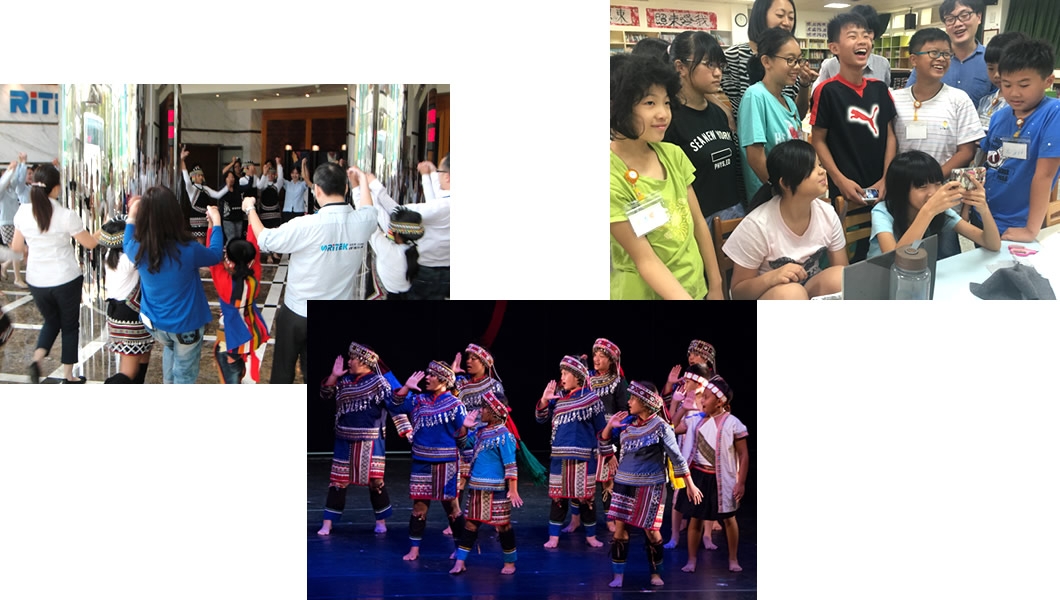 RICARE Day Care Center
RICARE day care center is the first model in Taiwan to introduce a new "subtraction care" model. We encourage the elderly to decide and do it themselves in RICARE day care center. RICARE emphasizes that the day care center which is not only provides services, but also allows the disabled to "enjoy life" and encourages the elders to live and physically.

RICARE's purpose is that take care for the elders to enjoy happy time in the daytime. And let their family can work easily. After the elders return home, the whole family can enjoy the time at night, and it help to improve the quality of family life.